Calling all Nurses
| | | |
| --- | --- | --- |
| | CALLING ALL NURSES | |
Are you a nurse searching for fulfilment in your life and career?
Perhaps you feel that your days are just the same old every day and you want
to make a difference to this world.
---Does this sound like you?---
Then why not help us bring Sick People to Lourdes and change your life as well as theirs!
Come be a part of our tradition of caring! When you join us in Lourdes you'll become part of a team that prizes not only your professional talents but your compassion as well. There is something unique in how we go about what we do. We hope that it may inspire you to join our team and that you will become our friend - Leslie Stewart (30 years Qualified Carer)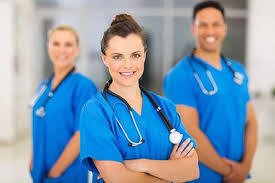 Every year our society organises as annual trip to Lourdes in early summer with the help of doctors and nurses who provide 24-hour care for our pilgrims. The society runs entirely on donations and its volunteers, so the doctors and nurses who help our pilgrims travel to Lourdes are vital to us.
Our society and its volunteers work incredibly hard to allow pilgrims to overcome barriers that would otherwise prevent them from travelling to Lourdes such as their sickness or costs. However, for us to allow as many sick pilgrims as possible to make their pilgrimage we desperately need more volunteer nurses.
Naturally becoming a volunteer with the Society of Our Lady of Lourdes will give you a sense of achievement and fulfilment but that's not the only reason that you should become a volunteer. There are lots of reasons!:-
By becoming a nurse volunteer you will be working alongside some very experienced nurses and doctors. This is a perfect opportunity for you to learn new and valued skills in your career in a unique environment.
You'll also meet and make a lot of new friends with likeminded interests. It can be so hard when you're an adult to meet new people - we're all too busy working to make the time. By volunteering on one of our pilgrimages you will meet people who will become lifelong friends.
Let's not forget though, becoming a volunteer on our pilgrimage is also an amazing life experience. By becoming a nurse volunteer you will come home from a wonderful trip to Lourdes knowing that you have helped a person make a pilgrimage that they never thought possible. Just think, this could be that person's trip of a lifetime, a trip made possible by yourself.
Does this sound like the perfect opportunity for you? Then please get in touch. We can give you all the information you need to come to Lourdes with us.
Call us now on....0208 848 9833